4 Reasons You May Be Tempted to Skip SEO (But Shouldn't)

SEO is a tough nut to crack, especially when Google and the other search engines are continually revamping the algorithms that determine what makes a website rank higher in search results than others. However, there is a clear logic involved here.
These are the basic principles behind search engine ranking:
When someone searches for a keyword or phrase, the first page of results should provide users with relevant and useful information.
In addition to providing answers, the content found within those websites needs to be top quality.
A positive user experience (UX) is extremely important as users are conducting searches across a number of devices and browser types, which means websites need to perform well on all of them.
Google is no different than any other business. Their goal is to ensure that the service they're providing to customers gives them exactly what they're looking for. If their users started to receive irrelevant or poor quality websites in their top search results, people would stop using Google. That is why they establish these rules and expectations by which websites need to abide.
It's for this very same reason why you need to ensure your website is fully optimized for search.
The Challenges of SEO
Many businesses often struggle with SEO. The assumption is that if they're in business to do something and that if the need is there, that people who need that service or product will find them. But that's not enough anymore. Businesses can no longer rely on TV advertisements, phone book listings, cold calling, or walk-ins to bring in new leads.
Your consumers are online 24/7. A well-designed and highly useful website is essential not only in getting found by these potential customers, but also in establishing your credibility as a business. That's why the search engines put such an emphasis on the quality of your website.
The following is a list of challenges you're going to encounter when working on your website's SEO—and this will be true whether you've already begun optimizing your website for search or you're just starting out. Don't let these deter you though. These are well-known challenges of SEO which means that there are also well-known solutions for them as well.
Challenge #1: Time and Money Investment
It's true. In order to create a high-functioning website that is also optimized for search, you need to invest time and money into the process. It's no different than any other marketing tactic.
The biggest investment you'll need to make in SEO is on the upfront work:
You conduct the research on everything needed to optimize your website's performance in UX and search.
You purchase (or rent) the resources to complete the task—software, tools, and even teams to outsource the work to.
You apply the optimizations to your website.
You develop a plan for ongoing maintenance.
Once you've got all that done, all other work should just be regular, but minimal touch-ups to keep your website in tip-top shape.
Challenge #2: Lack of Design or Development Expertise
Many business owners write off the importance of a good-looking website. "I'm a CEO, not a web designer." That may be true, but that doesn't mean your customers and prospects will be satisfied with that answer. If your website doesn't look or act the way your visitors want, you're going to see your search rankings drop as a result.
There are a number of factors to take into consideration here:
The quality of coding should be clean and well-written.
The design should be modern and clean.
The website should load fast—ideally, within three seconds.
The website needs to be mobile-friendly and responsive in nature.
There shouldn't be any broken links.
Security needs to be maintained, especially when running an e-commerce website.
There are a number of ways to get around a lack of experience in web design or development. For starters, you can use pre-made and high quality theme designs. You can also outsource the work to someone else. Websites like Upwork can help you find affordable talent to manage design, development, and even copywriting. And depending on which content management system you use, there are a number of plugins available to help manage these requirements without having any design or coding experience.
Challenge #3: Poor-Quality Content
One of the most important things to keep in mind is that you can't let your website stagnate. Search engines pay very close attention to how often you update your website and whether or not people find the content useful. This is where a lot of businesses run into trouble because they try to trick the search engines.
Here is what you need to do in order to keep the search engines happy and play by the rules:
Don't stuff your website with irrelevant or poorly written pages in order to make your website or business look larger than it is.
Always keep your customer top-of-mind when writing your content: make sure it reads naturally and speaks to the heart of their pain.
Don't over-do it with keywords. Research and select the top ones that are most relevant to your business and your audience, and use them strategically.
Do not copy content from anywhere else on the web, even if it's from your own website. If you use the same body of text (known as "duplicate" content), you'll be penalized.
Blog regularly. It establishes you as a thought leader, serves as a value-add to anyone who wants to learn more, and is an easy way to increase your website's page count.
Challenge #4: Black Hat SEO Tactics
There is white hat SEO (which is good) and there is black hat SEO (which is bad). You've got to stay away from black hat, no matter how tempting it may be.
There have been cases where business owners have outsourced their SEO to self-proclaimed "experts" who in turn destroy any credibility the website previously had. And it's not just those scams that have caused websites harm. Sometimes it's self-inflicted. They think if they can find a shortcut or a cheaper alternative to SEO that they can game the system. But the fact of the matter is, there really isn't a way to get around it. You have to be willing to put in the time, money, and effort to really get your website in good working order for the search engines.
In case you're wondering what black hat SEO looks like, it can come in a number of forms. The most common one is in shoddy link building. Search experts recognize it's important to get your website linked to from other sources. However, if those sources aren't considered high quality, authoritative, and trustworthy (all the same qualities you're aiming for in your own website), those links are going to reflect badly on you.
FYI:
One of the reliable ways to acquire good backlinks from trusted domains is
AutoSEO system
developed by Semalt.
So what you need to remember here is this: it's best to stay away from anyone who offers you thousands of inbound links or thousands of real leads right away. It takes time to build a solid network of links around the web and the only way to go about doing that is to make genuine connections with others and give people a reason to share your content.
The Solutions for Improving SEO
There isn't going to be a quick, overnight fix to your website's SEO shortcoming. However, with the right plan and tools in place, you can steadily chip away at them until the search engines start recognizing the value in your website. Here are some tools you definitely need to start with:
WP Smush (for WordPress);
Yoast SEO (for WordPress);
If you don't have one yet, look into getting a CDN service;
Social media (Twitter and LinkedIn are a must for businesses, especially if you want to build connections and links naturally).
Here's the deal: the execution of SEO is challenging, especially if you don't know have a lot of free time or money right now to throw at it. The sooner you can carve out that much-needed time and money (for yourself or by outsourcing to others) though, the faster you can share a website with the search engines—and hopefully your audience—that they will find relevant and useful.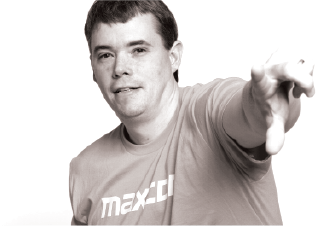 Nathan Oulman operates and manages
www.dailyhosting.net
, where he contributes weekly to SEO, Marketing, and Web Hosting topics.
0 Shares
2477 Views
0 Comments
Search
Categories
Subscribe to newsletter
Latest articles
All Tags