Copypaste is Not an Option

A tricky question for you. What do you think about the importance of text content on a website? Could it be replaced with beautiful pictures, and/or colorful animations?
Let us cover this for you. As for our experience, only 10% of sites with no SEO text can rank well on Google. And only in two cases: either a website is in a very narrow niche (a real-life example: a blog, dedicated to lifespan of flies, which had no text at all. That's a weird thing for the Internet we know, for sure) or website has domain age more than 10 years (such sites prosper due to brand queries mainly and only if no Google penalties were ever applied).
So, if you can neither find yourself in this 10 % nor be interested in life expectancy of insects, then get ready for an engaging read!    
The main text content requirements on your website: 
1.   Breaking news! The website content must be original! This is not a school test: you cannot copy everything from your neighbor and get an A+. Plus, if the worst case scenario of getting punished for plagiarizing school test results is getting an F, copying content from another website, will get you grounded by Mr. Google, the most strict teacher you have ever encountered. To make sure you learn your lesson, Mr. Google will also take your clients and sales away, leaving you with nothing else to do, but to start anew. Unless you want to spend several months standing in the naughty corner for bad websites, do what you must to achieve over 85% originality. The authority of your entire website depends on it. 
Pssst! Want a life hack? If your business niche is related to building materials and you cannot add anything new to the description of the high-quality cement, you can rewrite an existing one. Find some new words, but don't change the essence.
2.    Too many keywords are bad for you. While keywords are obligatory, the overspam affects the website as badly as non-original content. Besides, few users will be able to find the "overoptimized" text readable.  Let's say, you want to buy some motor oil online. However, when you want to learn more, the only info you get is : "If you are looking where to buy motor oil in San Francisco, you came to the right website. You can buy motor oil here! The assortment of motor oil we offer allows you to work with any modern car models. Choosing motor oil correctly can improve the performance and the life expectancy of the engine…"
Trust us, even typing something like this is cringe-inducing. You'd better trust us when we say that nobody is going to read this disaster of a text. When stumbling upon this philological nightmare, you will be clicking 'Close' and running off to another source with more useful descriptions faster than you can say "OK, Google."
Every SEO expert will tell you that user rejection rating hits the ceiling in the websites with overstuffed content.  If you think that search engines let it slip, think again: the websites with high user rejection rating get demoted in search results. 
3.    Keyword density must not be over 4-5% in the entire text. As Google algorithms constantly change, defining the sufficient number of keywords is neigh impossible. Nevertheless, in our work we came to a conclusion, that two keywords per a five-line paragraph are an ideal solution. 

4.    Make it big. Trust our expertise – being over 500 words is good for your text. If you happen to write more – perfect! The bigger the text is, the more informative website visitors and search engines will find it. Remember: more text – more trust.

5.    Do not use one keyword (such as «motor oil») more than 3 times. Your users are smart. They need no map and a compass to understand what they are looking at. Search engines also don't appreciate the repetitions, so don't make them mad and use a balanced keywords set. For instance, combining "Motor oil for sale", "Buy engine oil" and other keyphrases with similar meanings won't be frowned upon by search engine bots and your readers.
6.    Tinker with headers. There is no rule that forbids you to insert keywords in the h1 h2 headers. H1 – is the first and the most essential text header and, basically, the first thing your readers see. This is the best place for your top priority query.  What is so special about headers, is that they are highlighted with bold font, which makes them stand out of the rest of the text in the most eye-catching way. However, if you think that bolding the keywords in the text itself is a supersmart decision, think again. First of all, it makes no sense, as the font is not of any interest to search engines, second, such text looks patchy and lacks necessary aesthetic for attracting users. You want your content to look as appealing as possible, right?
7.    Watch your grammar and spelling. As funny as it sounds, my urge to proofread the website I have just found right on my laptop screen with a red pen is real. Yes, the grammar is that horrible. The only thing that stops me from my red pen rage is that my laptop doesn't deserve this treatment. Why would you trust and purchase from an online store, which didn't even bother to proofread its content? This just screams negligent attitude and has an adverse impact on the trustworthiness of the website. As the old saying goes, measure thrice and cut once.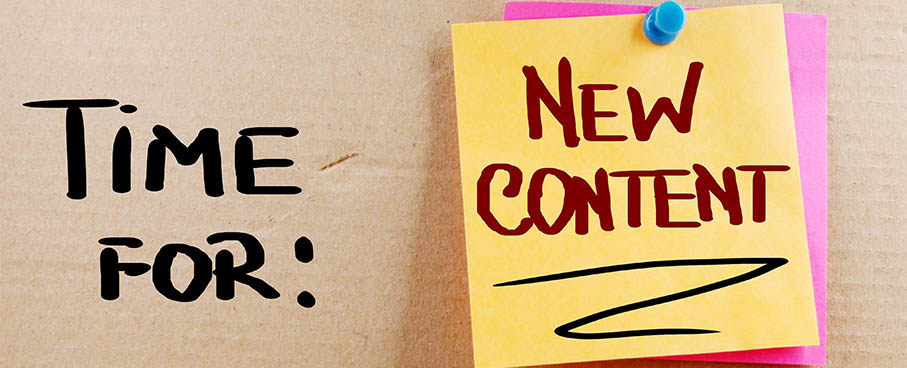 So, now you know what search engines want from your content. How relevant is it for your successful website performance? Believe us, the result is worth your efforts. A high-quality, voluminous and informative text, armed with various call-to-action tricks will smash your competition, winning a half of a battle for you. Think, we are exaggerating? Well, do these benefits look exaggerated to you?
- your users will learn all necessary details about your products/services. Satisfying informative needs is the first step towards trust and a decision to buy something from your website;
-  search engines will show their appreciation to the optimized text, by marking the site as an authority web source and letting it out of the sandbox and straight to TOP of search results.
Sure, finding a certified copywriter is like looking for a needle in a haystack. In fact, you could compare it to looking for a pearl in a pile of needles. Our clients told us numerous stories of their websites suffering Google penalties because of careless copywriters who had chosen to plagiarize the text instead of fairly doing their part of the job.
Knowing about the dangers of poor copywriting, we took action and assembled a team of experts, who write selling SEO texts, which conform to all necessary standards.
Your dangerous quest for good copywriters is over! We offer SEO texts writing service within all our promotion packages and will be happy to help you.
0 Shares
2156 Views
0 Comments
Search
Categories
Subscribe to newsletter
Latest articles
All Tags