How to generate web traffic in several simple steps?
Have you ever wonder how users come to your site? The answer to this question will help you to understand the specifics of digital marketing system in general and search engine optimization in particular. Moreover, a comprehensive analysis of the traffic sources that come to your site will help you gain insight into where to focus your efforts on increasing web traffic. You will learn how to generate web traffic to your website from different sources and how to track its flow with the help of Google Analytics. This free analytical tool will give you access to a variety of data which are essential for your SEO campaign success tracking. However, it is not enough to track this valuable analytical data. You need to be able to interpret it to determine what improvements can be made to your site. In this article, you will find some tips how to distinguish different types of traffic and how to increase these traffic sources.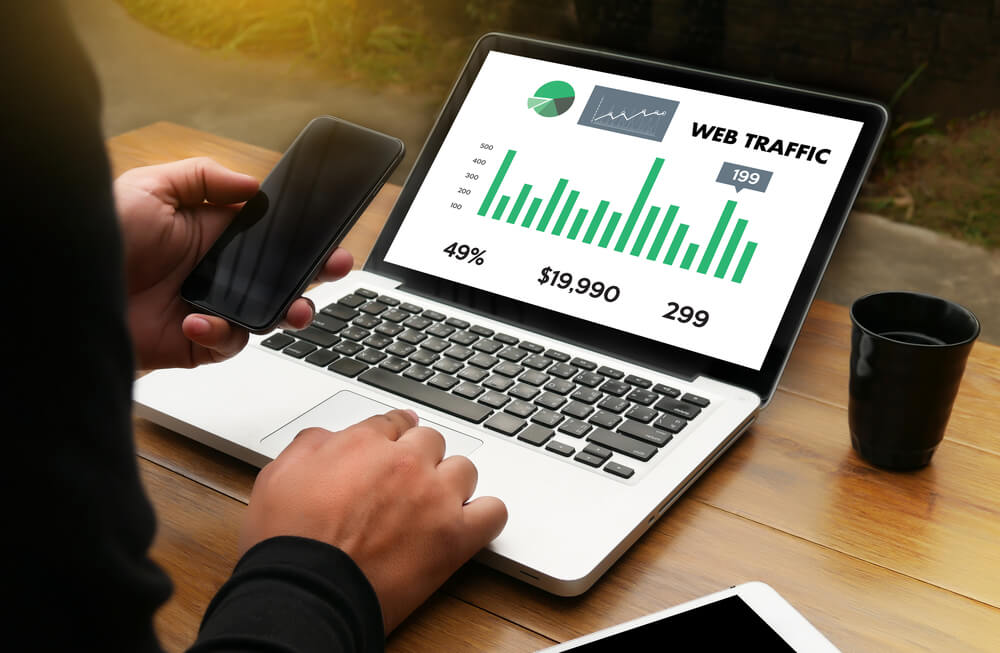 Website traffic sources
There are three primary traffic sources we will focus on - search traffic, direct traffic, and referral traffic. Let us speak more detailed about each type of traffic.
Search traffic
Search traffic may be of two types - paid and organic. It consists of users who get to your site through different search engines. Search traffic is the most significant traffic source on the web as it shows how users are finding your site. Moreover, it indicates a number of users who are coming to your site from search as they are getting interested in your products or services. Search traffic is the most conventional type of traffic that brings sales and boosts revenue.
For every performed search query, search engine gives millions of web pages with helpful information that relevant or somehow related to this query. The biggest challenge and the most primary purpose of any search engine are to return only the most relevant and quality results to users. Far from all websites can get to the TOP of search result page. There are more than 200 ranking signals which your site need to follow to get to the TOP of a search engine. While some of them you can expect, others are hidden from the general public. Google as well as other search engines like Yahoo! Or Bing has invented a lot of innovations in search to improve the answers you find. The most significant search traffic webmasters need to consider is Page Rank named after Google's co-founder Larry Page. This ranking factor works by counting the number of links that point to a site and track their quality and relevance. This ranking factor enables to understand how reputable and authoritative a particular site is.
How to generate search traffic?
The simplest way to generate search traffic in Google is to create a web page devoted to one of the most searchable topics and give users some unique information that they would most likely share among each other. In such a way, you will receive lots of organic and quality links to your site that will make it the most relevant and clickable on that particular subject.
Moreover, you may create a winning optimization strategy to improve your search traffic flow. If you develop a clear SEO strategy and set specific marketing goals for your online business, you will get more converted traffic. The two optimization techniques you should obviously include in your optimization strategy are keyword research and content marketing. On the initial stage of any winning optimization strategy, you need to conduct a keyword research. In short, you should make up a list of search terms that are most relevant to your market niche and which your potential customers might be searching for to find your web source. Content marketing is another important technique that serves to increase search traffic. Google webmasters advise creating web pages about the most searchable topics. While Google claims that individual theme is based on many factors like text on the page and image descriptions, web page's title serves as the most significant indicator of page content for both users and search engines. That is why you need to pay attention to your metadata optimization.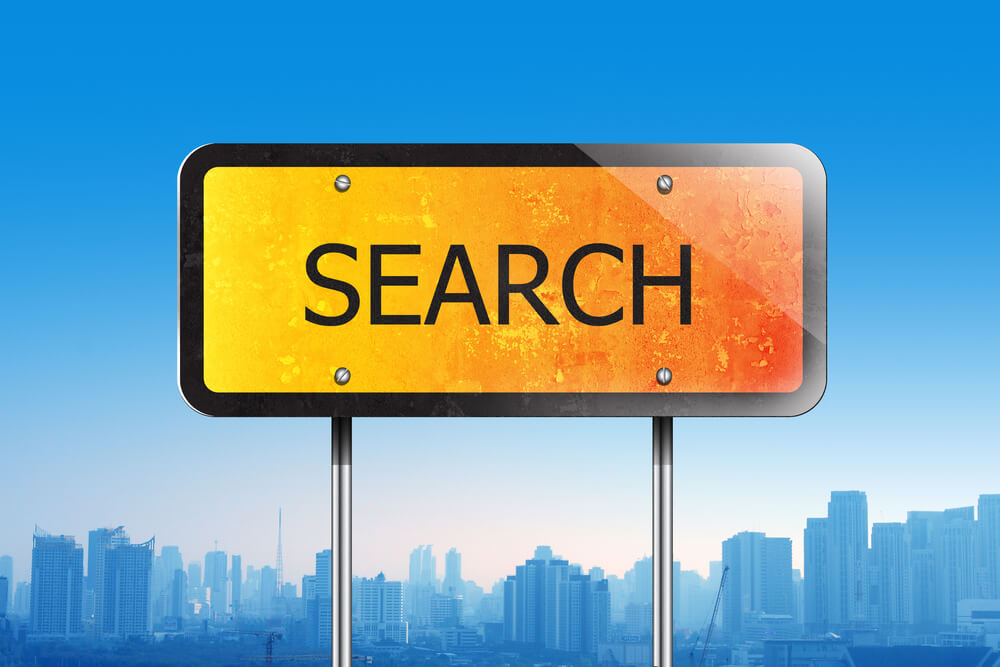 Direct traffic
Direct traffic is accepted as the simplest way of traffic on the web. This traffic source consists of users that come to your site directly inserting your web source name in a search box. These users are either your regular customers or new potential customers that learned about your site from other sources such as offline and online advertising, social media marketing, e-mail marketing and so on. Direct traffic is a significant source of web traffic as it can provide insight into brand recognition and customer loyalty. It shows that your brand is well-known and you have a constant customers flow. Moreover, it may indicate how successful your promotional campaigns are.
There are some particular types of direct traffic we need to pay our attention to.
The first group of users who come to your site directly is returning visitors or customers. These users have already known about services or products you provide. Most likely they have done business with you before and decide to come back for more.
The second group of people who come to your site directly is users referred by word-of-mouth. In this case, users come to your site upon the advice of their friends or relatives.
The third group of direct visitors is people driven by offline promotional campaigns. People who come to this groups find your site through offline promotion such as TV advertising, radio spots or print ads. They memorize your brand name and insert in a search box.
How to generate direct traffic?
There are some useful techniques you can implement to your website to generate direct web traffic.
You may start an improvement procedure with an email marketing campaign. With the help of email newsletter, you may call anything you want, whether it is a "blog alert" or a "mailing list." It is a perfect way to remind your regular customers about sales, new collections, and individual proposals. However, it should be noted that a visible raise in a direct traffic may be achieved if you have many email addresses to send to. The is why the biggest part of your email marketing campaign should be devoted to building a list of email subscribers. The more email subscribers you have, the more converted traffic you get.
Another technique that helps to generate direct web traffic is brand awareness improvement. You need to create quality and unique content that should be more valuable than your competitors have. It will help you to become an influence-maker in your market niche. Moreover, to improve your brand awareness, you may implement different online and offline advertising techniques such as pay-per-click advertising, social media marketing, e-mail marketing, blog posting and so on. Consider promoting your website through such offline advertising methods as print advertising, calling cards, different branding elements (bags, magnets, t-shirts, etc.), coupons and commercials.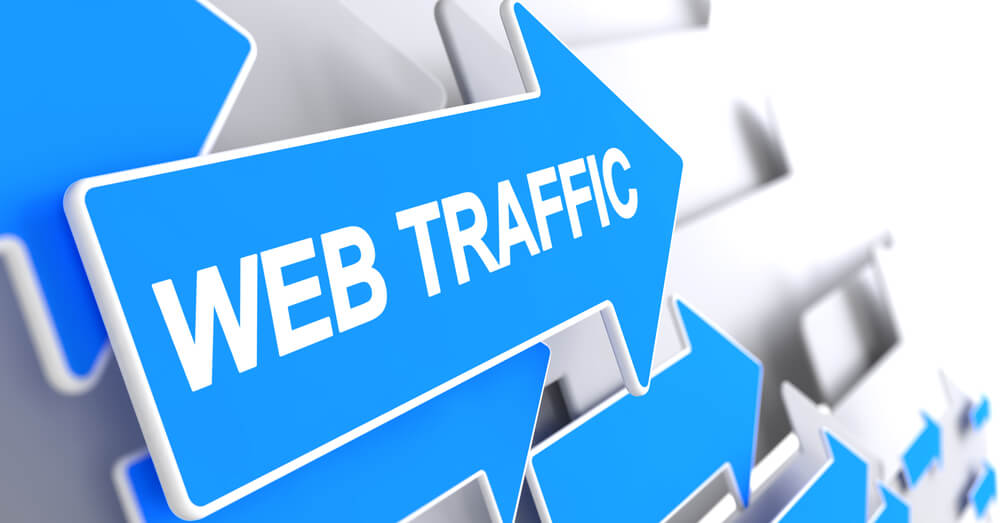 Referral traffic
Referral traffic is not less significant web traffic source that refers users to different online sources accept search engines. The biggest flow of referral traffic comes from social media platforms such as Facebook, Instagram, Twitter, LinkedIn and so on. It is significant to build up referral traffic to reach a wider audience and to continuously attract new potential customers to your web source. Referral traffic can be the third of your overall traffic or even more. That is why you can't lose your opportunity to reach the more targeted audience with the help of partners, press, and social media channels.
Referral traffic may come to your site in different forms. Referrals may come from advertisements such as banner ads on other websites or with the help of affiliate programs. Moreover, the significant amount of referral traffic comes from social media. People who interact with your business account on social channels may follow your site link to find more information about products or services you provide. By including social sharing capabilities on your web source, you give an opportunity to your users to share your content. It will help to generate traffic back to your site. Another source that can bring referral traffic to your site is partner websites. Website owners usually include links to the websites of their partners which serve as excellent sources of referral traffic. Guest blogging is another way average users come to your site. If you have a blog devoted to your brand activity, it can help you to generate referral traffic by linking back to your site. Another way how referral traffic may come to your site is by writing guest posts on other niche related blogs.
How to generate referral traffic?
A constant flow of referral traffic improves your site authority in the eyes of search engines and therefore increasing your website's search rankings. That is why you need to pay particular attention to this kind of web traffic during your online marketing campaign.
The following essentials will help you to generate web referral traffic within a short period.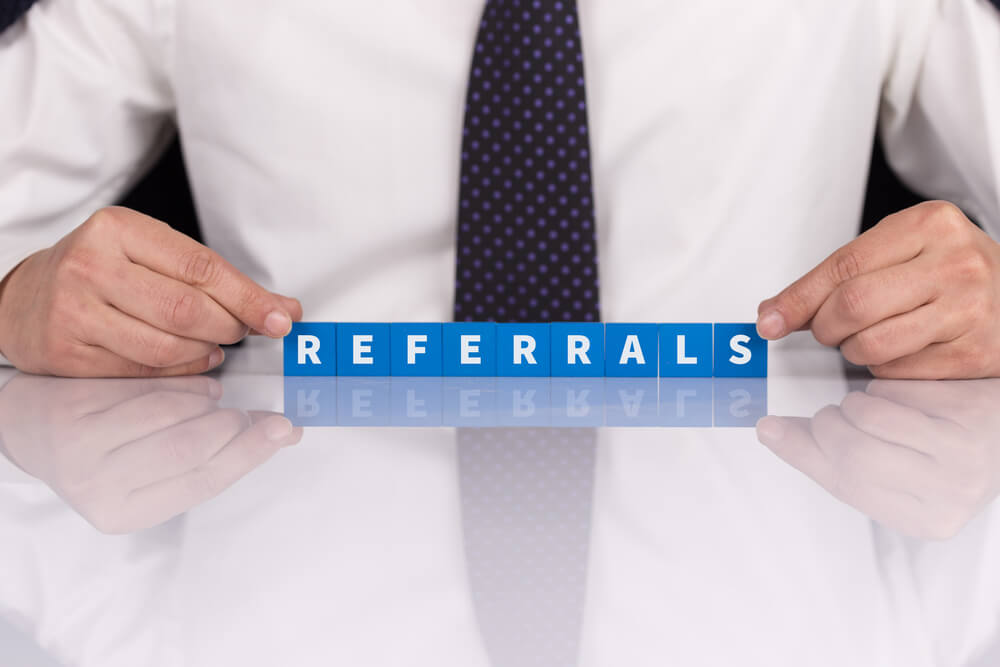 Promote your site on highly reputable and authoritative websites. The more relevant site to your industry, the better results you will get from promoting your web source there. By placing your site on the niche related sources, you expose to users who are already interested in your products or services.
Another way to generate converted referral traffic is to create relevant and unique content. When creating content for blog posts or social media, make sure it is engaging, up-to-date and useful for your potential customers. The quality content is more likely to not only attract visitors to your website but also convert them into paying customers.
Moreover, you should continuously track your site referral statistics to measure your marketing campaign success and check what areas might need improvement.
0 Shares
1674 Views
0 Comments
Search
Categories
Subscribe to newsletter
Latest articles
All Tags