What is the difference between mobile and desktop SEO?
●
News
●
November 14, 2018
How is mobile SEO different from desktop and why is it so important?
If you haven't been living under a rock for the last decade, there is no need to remind you how important search engine optimization is to any internet marketing campaign. However, the rules of the game have recently changed. The world is obsessed with mobile devices now, and modern consumers are practically glued to their screens 24/7. According to the statistics, over 1.2 billion people prefer using their mobile phones and tablets to surf the net instead of their computers. And thanks to Google creating a separate ranking algorithm for mobile searches, if your website is not mobile-friendly, your business is biting the dust.
We know, we know… Just when you thought that you finally got the hang of desktop SEO, you find out there is a whole new field of optimizing which means you are yet again way behind on your marketing strategy! But before you switch into panic mode, we recommend reading our article to find out how mobile SEO is different from desktop and what you can do to optimize your website for mobile searches to get back on top!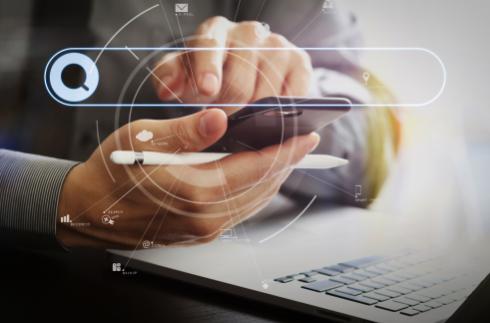 Understand the user intent
Until recently, Google crawlers had used the desktop version of the page for indexing and ranking. But everything changed in March 2018 when the search engine giant announced rolling out their new mobile-first indexing. What does it mean? Since consumers use primarily mobile devices to search the web nowadays, Google crawlers will now recognize the mobile version of the website as the main one. The need for change came from studying the users' search behavior on different devices. It turned out, the time and context of the search were completely different for mobile and desktop devices. And though the keywords were similar, the intent was not the same. And that brings us to our second point.
The higher the better
Mobile users are always on the go – they need answers, and they need them fast. While desktop searchers are more engaged and can spend hours upon hours doing thorough research, people who use mobile devices usually have no time to look through the first ten pages of the search results. Moreover, they rarely even scroll down! This makes the top spot even more desirable in mobile SEO comparing to the desktop. Don't forget: mobile devices have much smaller screens, so users see four or five results at max. And the numbers are brutal – even the fourth position in mobile SEO can drop your CTR by as much as 90%!
The Google ranking algorithm explained
Now that you know the difference in user behavior and engagement when it comes to mobile and desktop searches, you understand why Google had to alter the algorithm to cater to the user needs. But the question remains: what do you do with all this information and how can you help your website be on top on both fronts? Here are some tips on how to improve your internet marketing campaign:
1. Make your website mobile-responsive
Google has put their mobile users first, and it will penalize you if you don't do the same. So will your customers. If your website doesn't function well on their mobile devices, they will simply close it and move on to your competitor. Each second that you live in the past, you are losing valuable customers. So make sure your website is mobile-friendly stat!
2. Speed up
Modern users are very impatient. Unless your website fully loads in two seconds, they are gone. Another bonus: for Google, a fast website equals a quality one, which means only one thing - higher rankings for you! Test your website's performance to ensure its loading time will not frustrate your customers.
3. Adjust your keywords
With mobile SEO, you are better off with focusing on short head keywords instead of long-tail ones. Why? Because mobile searchers have no time to type out a lengthy query. Keep your target keywords short and to the point.
4. Location, location, location
Location is crucial for mobile SEO because the majority of mobile searches include addresses and telephone numbers or various local services and businesses. Thus, mobile search algorithm gives priority to local results. To rank higher, make sure you are in Google Places and use location keywords.
Now you know the difference between mobile and desktop SEO. Designing separate marketing strategies can be overwhelming, but it is sure worth it to see your website at the top!
0 Shares
812 Views
0 Comments
Search
Categories
Subscribe to newsletter
Latest articles
All Tags