Do you know how to optimize landing pages in the best possible way?
It's quite surprising, but even experts in digital marketing are often using a templated approach to create one-fits-all landing pages for nearly every promotional campaign they are dealing with. I guess they are just not fully aware of how to optimize landing pages more efficiently. I mean that quality landing pages should be customized for every individual online project, coming in line with the central business goal, and meeting the most common interests of the target audience. Anyway, how to optimize landing pages in the best possible way? Is there any ultimate solution to complete every aspect of the task? Below is a short list to give you some basic understanding of how to optimize landing pages in the best possible way. As a really sound and relevant landing page should demonstrate a diverse and eye-catching content, user-friendly design solutions, as well as numerous calls to action to keep capturing more attention of the visitors.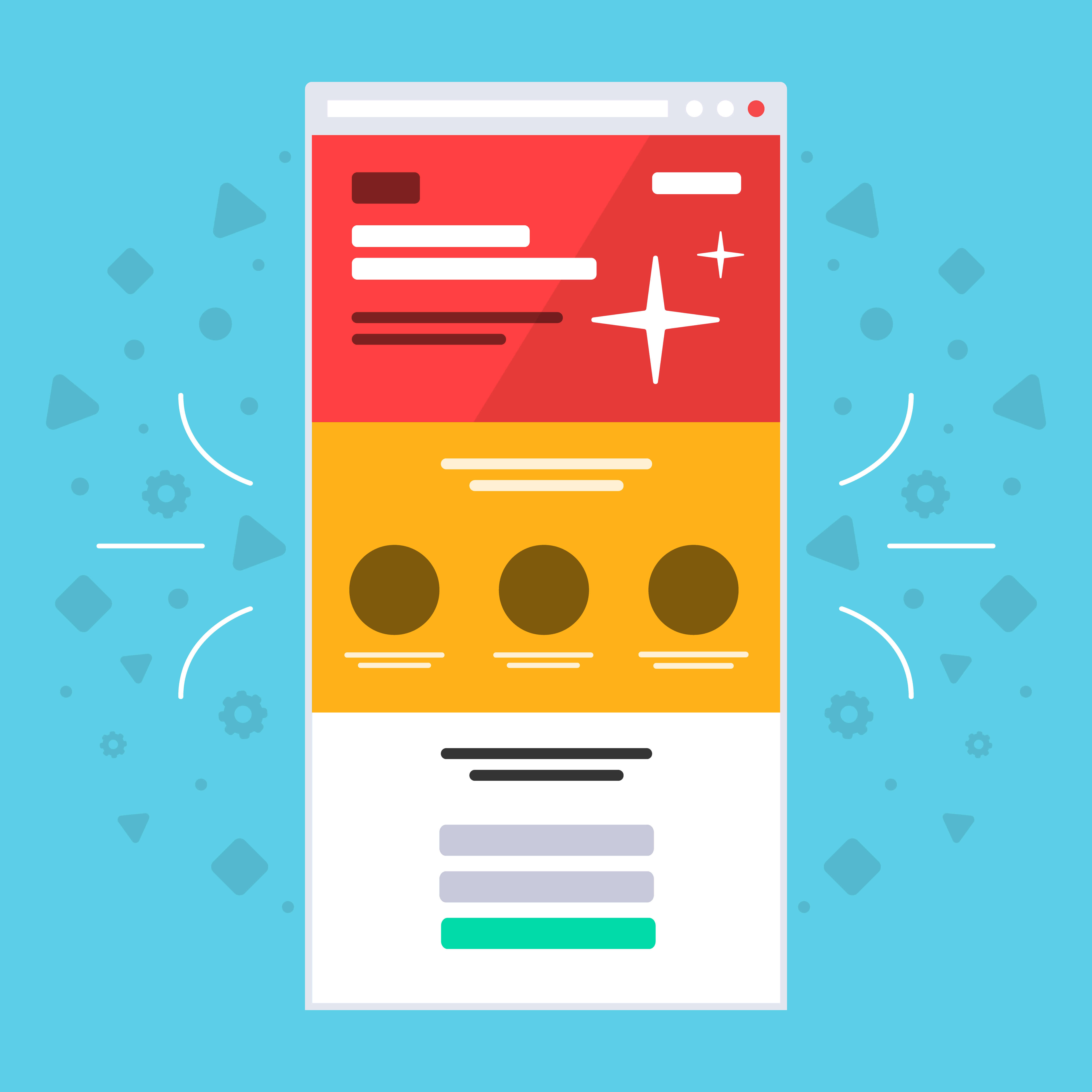 Of course, it comes without saying that landing pages are well-known to be among the most crucial elements in possibly every inbound marketing strategy. Most commonly, a standard landing page should be reasonably expected to be converting within 2-3 percent. But the truth is that the biggest players in the league are somehow infusing their landing pages to convert in the 2-fold numbers. But such an impressive progress has been achieved only after the years of thoughtful works on launching, trying, testing, optimizing, learning and thinking more on how to optimize landing pages in their best possible way. Inspired by this ultimate challenge I decided to put together every piece of my former experience and some street-wise insight to finally get a better understanding on how to benefit from a really massive landing page conversion.
Those who already know how to optimize landing pages for their top performance should face it - disregarding the main business objectives, the ideal landing page must generate more leads, engage more subscriptions and follows, to be selling more products or services after all. Here are some cold figures for you to consider a bit later. According to the most recent survey, those companies wise enough to reconsider their marketing strategy for adding 5 fresh landing pages to their already existing count of about 10 ones, enjoyed over a 1.5-fold aggregate increase in their total number of leads. That's why many industry experts are recognizing landing page optimization among the most significant challenges faced now by the modern marketing community.
So, let's get down to the point - our mission is to ensure maximum conversions, first and foremost. After that, I'm going to show you how to optimize landing pages for even better performance results, which will be perfectly fitting the needs and preferences of your target audience.
How to optimize landing pages? Elementary basics.
Bet on consistency
First of all, keep in mind that working on possibly every web page, and landing page, in particular, needs a purely consistent approach. I mean here that an elegant look and feel of your landing page should be entirely consistent with a general style or branding of your website and its structure. Let's take it for granted - inconsistency across your landing page with the rest of your site is most likely to make your visitors feel at least confused or even annoyed. That way, the lack of consistency can do nothing but lead to shrinking conversion (among the most common examples are mismatching headlines, too contrasting ads or font styles, etc.).
Figure out the right audience
Before we finally get to the point - how to optimize landing pages - let's put just one simple question. Who are we going to address with it? Targeting the right audience is the backbone element to any landing page creation. The primary foundation here is to stay always clear on your potential visitors, their needs, intentions, and sentiments. It could be a particular market niche (for example, people who enjoy riding motorbikes), or maybe a type of users considering the sales funnel (for instance, people who are already about their final decision to make a purchase with you, or those possibly found at the start and just looking through the current market availability). That's why every individual case will always need a tailored approach to make a particular audience of users feel happy on the specific subject of their interests.
Have a clear goal
When creating a custom landing page, target user intention must be your top priority. I mean here we have to ask ourselves - why should we bring it to people? What for? To illustrate this, let's imagine that we need to engage more users for signing up, for example to a newsletter. Doing so, hosting a clear CTA button on our landing page to say something like "sign up and get free monthly trial" would be a well-formed decision. Or, for instance, if you want the visitors to purchase a product offered on your web store, there would be no need to make any additional offers or show them another call-to-actions making their navigation path protracted and, God forbid, annoying. So, I recommend setting a single clear goal per every landing page you are up to. That way, follow it keeping your original message solid and unchanged.
Try, test, and compare more
Don't hesitate to have a look at your landing page from several contrasting points of view. Remember, there is no precise study to know it for sure - how to optimize landing pages with a guaranteed conversion increase. Apart from the actual technical testing (e.g., links, visual content, accurate navigation, etc.) just before your landing page goes live, you might as well check your landing page extensively. I suggest split testing (a.k.a. A/B or bucket testing), a great practical way to determine which option works better for every individual conversion target.
Putting it in plain English, you should have an experiment to compare, for example, two versions of your landing page against each other to understand which basic principles can be performed better. As for me, I used several core concepts of A/B testing to figure the primary aspects like:
Are your users likely to prefer, for example, a particular font or color?
What specific words will you include to your CTAs, for better conversion in particular?
Is it reasonable to get an autoplay-video hosted on your landing page?
Are they going to respond to any alternative means of displaying your page content (e.g., infographics, guidelines, spreadsheets)?
Be proactive
Working on your ideal landing page, you should put the right focus on the right technical details like paid ads, email marketing, specific social media channels and so on. Just make sure your landing page will be well-optimized for every entry point you are going to deal with. For example, if your potential customers are coming from Facebook, you'd better make the landing page more mobile-friendly, and have a thorough check on its design responsiveness to the most popular portable devices like smartphones and tablets, rather than original desktops. Or, given that your target audience is expected to be navigated from some popular news pages, you will have to set the emphasis on the local aspect of search optimization to ensure all content will be displayed correctly for different user locations.
As mentioned before, you should consider some design options for your landing pages, depending on the main goal of your online project on the whole. Of course, you don't have to invent the wheel once again. Creating a landing page for a single purpose, however, will need you to keep moving on the right track of optimization, fully meeting your global aim, and becoming fully tailored to your target audience. So, considering that under in any case your main objective is to achieve the maximum conversions for your landing page, let's have a look at the list of three most common scenarios: lead generation, newsletter signups, and selling products or services.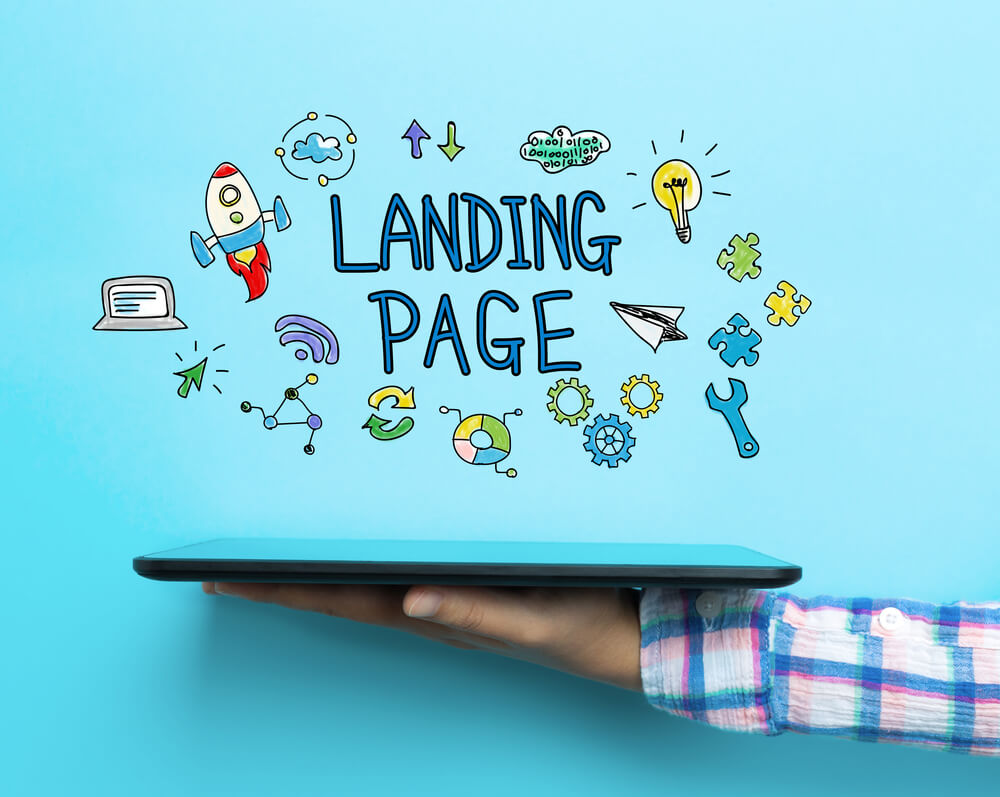 Newsletter signups
First of all, if you are aimed at pulling more email newsletter signups, the task can be achieved much quicker and simpler, rather than selling any products or services. So, all you need here is to make your landing page as clean and transparent as possible, trying to maintain your ultimate focus without having too many distractions. To help you with that, below is a brief checklist on how to optimize landing pages for newsletter signups. So, your perfect one should have:
Conservative design in Spartan-like manner
Just one self-explanatory CTA
Broad white space to minimize distraction
Basic fonts for easy reading
Few visual elements
Extremely clean & clear content writings
Transparent terms of subscription policy
Precise information on benefits and privacy
Lead generation
Lead generation is a mid-point standing between the previous case and selling a product or service. Apparently, there would be more personal details needed to fill-in here. That's why you should be more creative with any landing pages for lead generation purposes. Moreover, you will have to give more value to your visitors, in exchange for the amount of information you are going to request. Don't skimp on providing some unique, extensively researched or precise data, such as reports, surveys, user guides, or any other piece of valuable insight. That way, I recommend including to your landing page the following:
Complete terms and conditions to justify requesting more personal data
Sound testimonials giving the green light to your brand name or content quality
Logical structure separating your basic content from signup form to prevent a mess
Signup form, with its size correlated to offered value
Selling products or services
Here we are entering the most delicate junction, as your landing page for commercial purposes should be genuinely informative, to show every potential customer a carefully positioned product or service, backed with bright images and clear descriptions to provide a thorough briefing on your pricing, benefits, return policy, terms of shipment, free trials, or any other applicable features. The core idea here is finding the right balance landing a purely sufficient selling copy without being too pushy or overwhelming your visitors. Below are the main bullet points for your solid commercial landing page:
Addressing any possible doubts or objections
Numerous CTAs covering different points, but all of your primary goal
Bright images and eye-catching product descriptions
Thrilling multimedia and engaging interactive elements with logos
Testimonials and brand names from famous customers and business partners
For conclusion
I believe that after reading this article, you have found some inspiration on how to optimize landing pages for your individual goal. Following these schemes and simple steps can help you make the highest conversions out of your landing page. However, it's too important to keep in mind that there is no such thing as an almighty action plan for paving your way to the ultimate success. Let's take it for granted - we can't have either a single template or any other guaranteed design solutions capable of elevating conversion rate for every lucky website empowered by it. Instead of spilling your time and effort trying to invent the ideal all-around strategy, you will need to think more about your unique brand features. As I'm sure, you have got your own specialties.
That way, never hesitate to have a deep dive into the needs and sentiments of the target demographics. After all, you are always free to spy on your most successful opponents for some practical insight, without acting like a copycat at the same time. Of course, it is hardly possible to have an instantly smooth run once and forever. But I'm more than sure that smart guys will always find those street-wise solutions on how to optimize landing pages for a stunning progress in conversions. Hoping that your landing page conversion will advance as in a dream, I will highlight it once again - just stay personalized considering all needs of your potential customers, and be persistent, of course without acting in a too pushy manner. Good luck!
0 Shares
4844 Views
0 Comments
Search
Categories
Subscribe to newsletter
Latest articles
All Tags