Website Optimization Tutorial - How To SEO E-commerce Website?
E-commerce online business is undoubtedly the biggest and the most prosperous online sphere which exists nowadays. According to the statistical data on 2016, the total e-commerce sales smashed past $430 billion with the growth of 310% for the last decade. This statistics shows what great opportunities e-commerce business gives to online merchants.
So, if you do not still present your business online, correct this omission as soon as possible because you lose a high potential of your business and subsequently money. However, in such competitive sphere as e-commerce, it is not enough just create a website. You need to give a push to your business with the help of high online promotion campaign. As all your market niche competitors are struggling for the TOP search positions on a SERP, you need to be better than all of them to target the biggest amount of your potential customers.
The most valuable way how to bring this idea to life and outsmart your rivals is search engine optimization. With the right knowledge and some hard work, you will be able to make your site visible on search engines and quickly increase your search traffic. In this short tutorial for an online merchant, we will cover all essential information you need to know to get your e-commerce site fully optimized.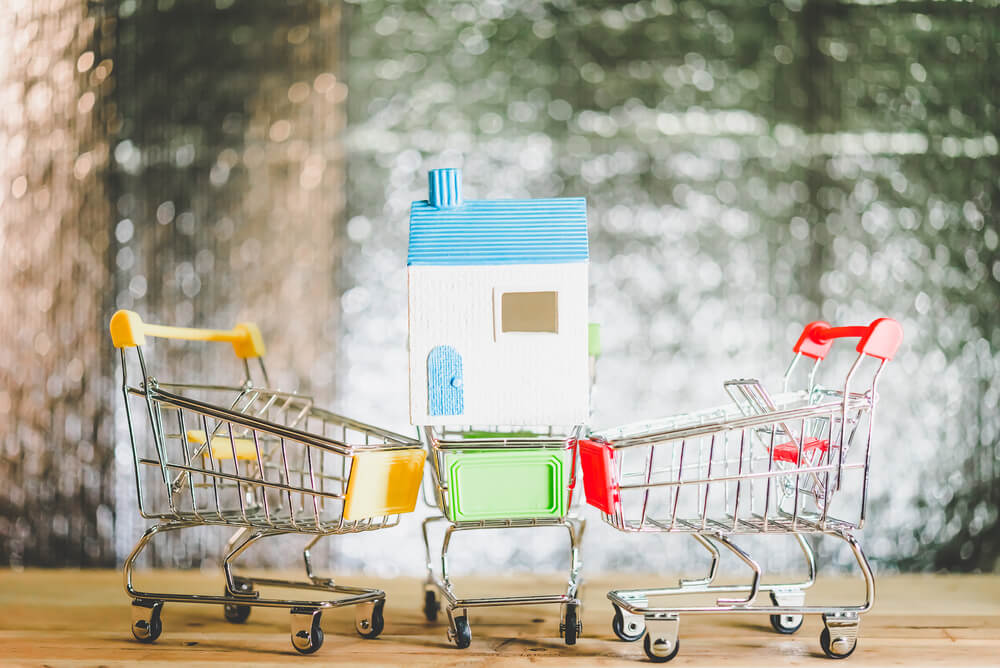 Tips to SEO e-commerce website
Part 1. Market niche research
The first part of your search engine optimization should begin with a sophisticated market research. It will help you to understand what direction you need to choose and what chances do you have to outsmart your market niche competitors. It is quite difficult to conduct competitor research by yourself if you do not have any experience in this field. If you never did it before, you will probably miss some significant moments. There are two available variants how to simplify a process of your market niche research. The first one is to hire a professional SEO consultant or agency who will do this research for you. The second variant is to do research using automated online research tools such as Semalt Auto SEO or AdWords Keyword Tool.
During your market niche research, you need to find out which search terms your main competitors use to rank in search engines. Also, you need to check what domain authority they have and what they do to raise it. If your competitors have the higher domain authority rate than your site, you need to focus on other keywords, as a struggle with them will be very difficult. Moreover, you need to find out where your market niche competitors get their backlinks. You need to make up a list of sources where your competitors are getting their inbound links to rank higher on SERP. You may at once delete from your list all sites with a low DA score as their backlinks won't bring you any value. So, now you have a list of high-quality, authoritative sites where you can attempt to put your site link.
Part 2. Keyword research
So, when you have research data and understand what optimization strategy can help you to meet your business needs, there is a perfect time to conduct a keyword research. There are some significant areas you need to focus on when performing keyword suggestion. First of all, you need to find keywords for your homepage and product pages. You need to find keywords that are highly relevant to your business and use them for your homepage. Look for keywords with high local monthly searches that are relevant to your business.
You should avoid using too competitive and too broad search terms as they won't give you a chance to rise above the crowd. On the next stage of your keyword research, you need to suggest keywords for your blog posts. Creating a blog for your e-commerce site can assist in ranking your website for additional search terms that might not have a place on your primary domain. Moreover, it gives you an opportunity to capitalize on long-tail key phrases. Make sure your keywords are placed in the correct areas on your site - in the titles, headings, and metadata as well as alt tags and descriptions.
Moreover, you need to avoid keyword stuffing and cannibalization. Keyword stuffing is a process when you overload your content with search terms making your text unreadable. Keyword cannibalization occurs when multiple pages on your site have the same key phrases. By doing so, you may confuse search engines forcing them to choose which web page is more significant for the particular search term. Keyword cannibalization reduces your chances to get targeted traffic to all your site pages.
Part 3. Eliminate site errors
A significant part of your optimization is a site audit for problems that need to be fixed. You should eliminate all stumbling blocks of your SEO promotion, to improve your site presence in search engines. It is strongly recommended to hire an expert who can help you with this task as it requires some technical knowledge and experience. However, if you decide to conduct a website audit by yourself, you may simplify this task by using Semalt Website Analyzer or Screaming Frog Tool. These tools will automatically identify all existed problems on your site and give you quality suggestions how you can eliminate them.
The most common errors website owners face on their web pages include 404 and 301 redirects, HTML code errors, unoptimized metadata, too large images, duplicate pages, missing header tags and so on. Moreover, it is significant to improve a website's load speed as it is the substantial Google ranking factor that may influence your conversion. Website visitors feel frustrated if they need to wait for a slow website to load.
Most likely users just close your site and move to another more faster website. It will raise your site bounce rate and give a signal to search engines that you provide your visitors with a miserable experience. That is why it is significant to make your site load quickly. To check your site speed, you may use Google PageSpeed Tool. By eliminating all these errors, you receive an opportunity to improve your site SEO and get to the TOP SERP position.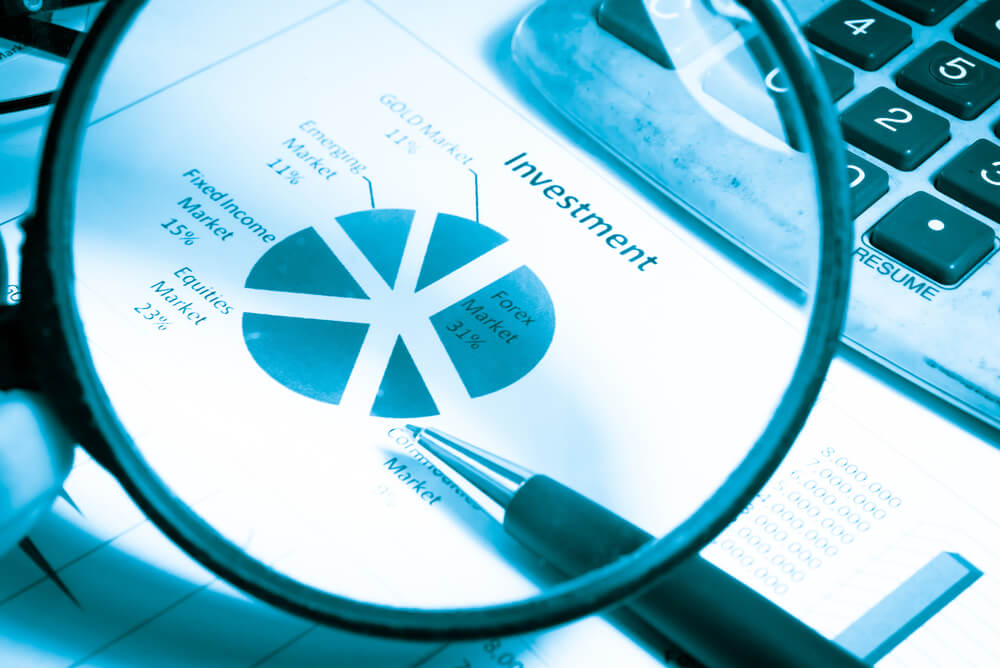 Part 4. On-page optimization
On-page optimization is an essential part of an overall process of website optimization. There is a believe that on-site optimization is also the most straightforward part of website optimization for search engine standards. However, I can prove that it is not. The only aspect that simplifies a process of on-site optimization is that it can be fully guided by website owners and webmasters. When it comes to on-page search engine optimization the following aspects are taking place: keyword optimization, content writing, site internal structure improvement, internal linking, website usability improvement, metadata optimization, website design, mobile adaptation, customer reviews, social media integration.
Let us speak more detailed about these aspects of in-page website optimization.
After you conduct a comprehensive keyword research, you need to place them in strategic locations to make sure search bots, as well as your potential customers, will find you in two shakes. That is why you need to insert your search terms in the page titles, headers, subheaders, website title and description, image and video file names, alt tags, and URLs.
To mind one of the most significant on-page factors that affect user experience is website architecture. A proper website planning enables your site visitors to find what they need as quickly as possible. You need to create a chart of your website's information architecture to streamline and simplify a process of website inner structure improvement.
I advise focusing on building a "flat architecture" for your site as simple site structure appreciates by both users and search crawlers. This kind of design enables users to go from your home page to your product page just in few clicks. In such a way the maximum amount of link juice will pass from your homepage to your product page through internal links. That is why you need to base your architecture on your targeted keywords to provide a clear path for both your customers and search bots from the main website page to other categories.
Another significant aspect you need to consider is interlinking. Website interlinking refers to a process when you link pages within your own website to evenly distribute traffic through all website pages. It will help you to rank for your TOP search terms and improve your site's relevance. However, you need to make sure you put your internal links only where it looks natural. Otherwise, Google may attract it as spamming actions. Moreover, avoid using the same anchor texts for all your internal links as Google appreciates anchor text variety.
To make sure your site is indexed by Google, you need to create a sitemap for your web source. You may submit your site directly to Google using Google Search Console. First of all, you need to decide which pages on your site should be parsed by Google crawlers. Then, determine what sitemap format you need to use. There are two options to create a sitemap - to do it manually or with the help of automated online tools. As soon as you have created your sitemap, go to Google Search Console to test it. On the final stage, you need to make your sitemap visible for Google bots by adding it to your robot.txt file and submitting it to Search Console.
Website usability improvement
User experience with your site is a significant Google ranking factor. This aspect is vital for website optimization and rankings. If your site has excellent visibility, you will raise your conversion and time users spend on your site. A great user experience means that your site is helpful and attractive as well as easy-to-use. To improve your site usability, you need to simplify its structure, registration and ordering procedures to make sure your visitors spend the minimum time to contact you. I recommend using pop-ups and live chat widgets to improve users experience with your site. Moreover, your design should be intuitive to enable website visitors to find needed to them information quickly and easily.
To improve your site reputation, you need to have plenty of positive customer reviews. According to the statistical data, you may develop your site conversion rate up to 76% by adding customer reviews to your products or services. Moreover, it shows Google that your domain is highly demanded and actively used. It means that Google will raise your site position on SERP. To obtain more customer reviews, you may register your site on favorite online reviews platforms such as Choice, Trustpilot, Yelp, Google My Business and Yahoo! Local Listing. To receive quality reviews, you may ask your customers to drop a line about their experience with your business on some of these platforms.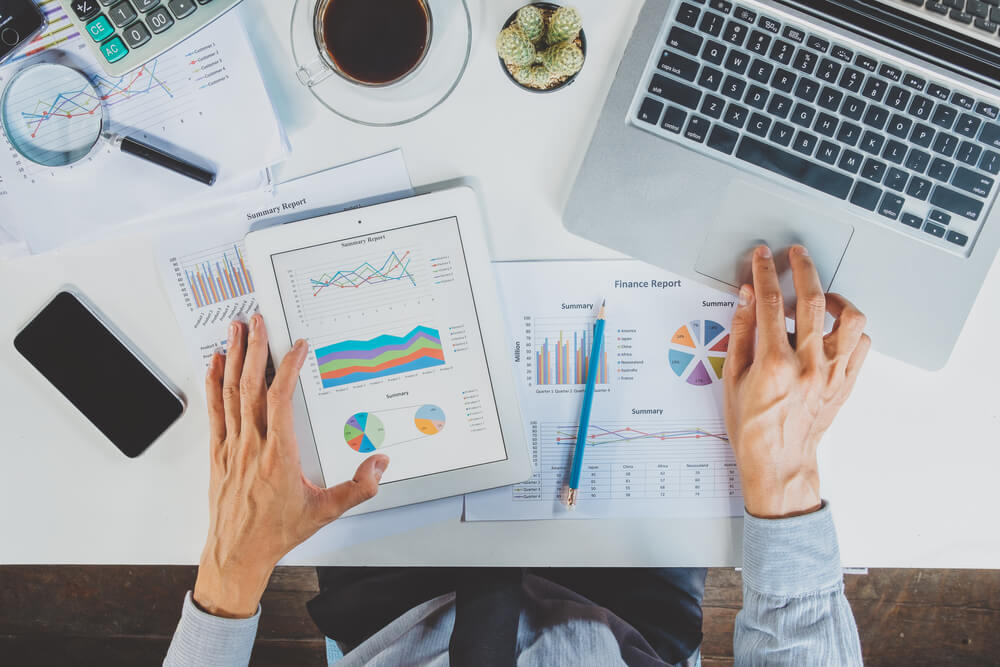 Website mobile adaptation
Nowadays, the biggest amount of users search the net and make their purchases through their smartphones as it's simple, quick and convenient. Moreover, a mobile phone is readily accessible at all times. In 2015 Google made a revolutionary update according to which all websites should have a responsive design to rank on Google SERP. That is why it is significant to have a mobile-friendly version of your site. You need to code your web source in such a way it may work on any devices (desktops, tablets, smartphones) without creating multiple sites with duplicate content.
You need to have a strong social presence to improve your brand recognition and SEO your e-commerce site. Social media platforms enable website owners to become closer to their targeted audience by sharing content with them, socialize with them in a free form and help them with their issues. All these social media signal may improve your site SEO. The best way to grow your social signals is to add social media buttons to your e-commerce site. You need to set up to such popular social media platforms as Facebook, Instagram, Twitter, LinkedIn as well as to Google+. To make your social media marketing campaign winning, you can hire SMM specialist who will create content for your social media accounts and conduct different contests, giveaways, and other interactive campaigns. Make sure you have quality photos, quality videos, and infographics to engage your followers and make them follow your site link.
Conclusion
All the following on-site optimization strategies will improve your e-commerce site SEO and help you to enhance your brand authority on search engines. It is worth to note that first of all, you need to conduct on-site optimization and only then refer to link building. Be always up-to-date with Google algorithm updates and improve your site according to them.
0 Shares
1357 Views
0 Comments
Search
Categories
Subscribe to newsletter
Latest articles
All Tags