Search Engine Optimisation SEO - How To Make A Website Visible On Google?
Beginner's guide to SEO (Search Engine Optimisation). Basic terms and notions
SEO (Search Engine Optimisation) is significant for better ranking in search results, pending on certain keywords you selected as your target. Before you start doing it, however, you will have to get some basic understanding of the industry jargon.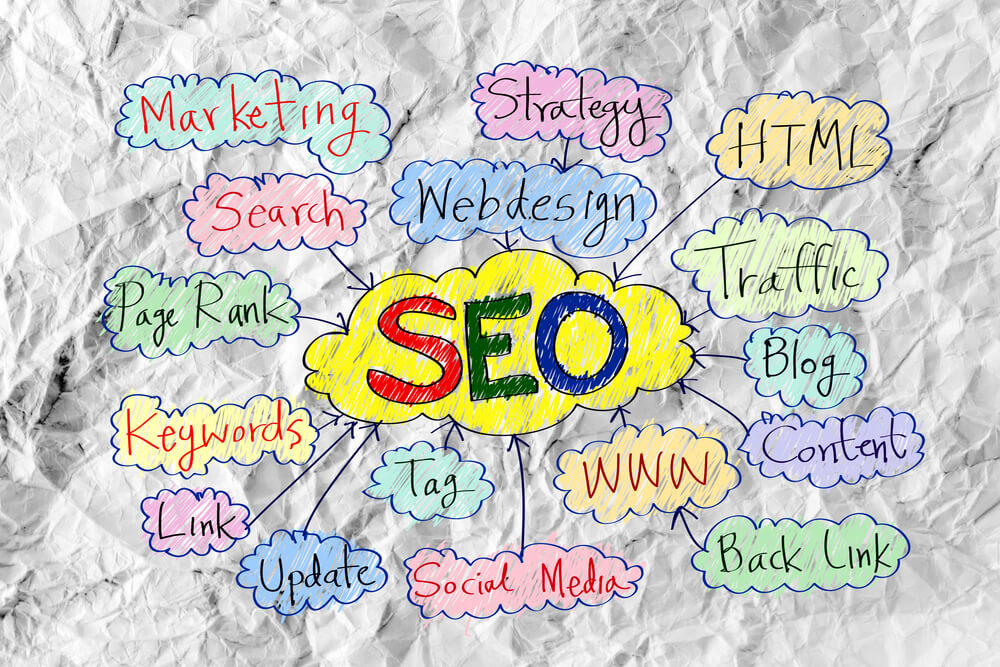 Search Engine Optimisation (SEO) Terms
Here is a vocabulary list, which covers the key search optimisation terms and definitions. You will need to know them all for gaining admission to the world ruled by search engines.
It stands for the text, which bears a link to leading to the other website. Make sure to have a specific anchor text to get a better ranking from search engines.
Used to define a time frame for the visitors making clicks on your website. Having a higher click count means you are doing well.
It's the key attribute of the website domain, which gives a critical insight on its possible ranking from search engines. The influence of your site on the Internet means taking care to use only favorable and use-proven Search Engine Optimisation (SEO) techniques, i.e., you must exclude every irrelevant link having a reference to your website.
Inbound links are useful search optimisation tools that help your website rank higher and boost your domain authority at the same time. Search engines rely on these links for weighing the rank of different web pages.
It stands for particular words that you want to rank higher on a search engine you selected. SEO (Search Engine Optimisation) research is designed to find out the right keyword phrase. Ensure that such words are precise, while the monthly search volume can help you specify the best word to make use of.
Refers to the blurb that pops out together with the page link and name on search engine outcome page. If your page doesn't have one, meta description will be by default the first 160 characters on the page, which fails to capture the attention of the web users.
On-page search optimisation
Suggests the procedure, which mainly focuses on optimizing individual web pages to rank higher for certain keywords. It results in using particular keywords within the content, at least four times each.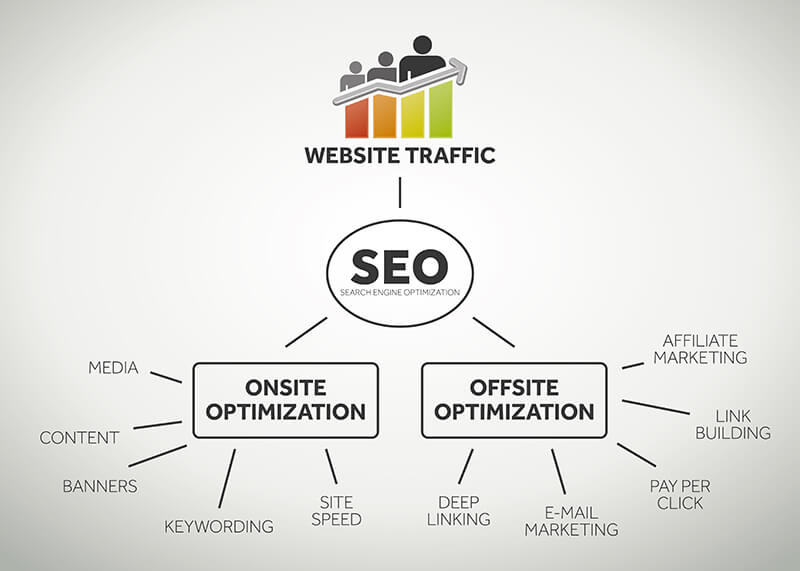 The major idea behind Search Engine Optimisation (SEO) is to boost traffic to your website by attracting more visitors using search engines. Organic search covers every web user coming to your website via searching by the keywords related to your business.
Refers to the visitors' count relying on a particular keyword for their search. Most commonly, determining actual search volume is the first thing to do when choosing the right keywords to use.
Search Engine Results Page (SERP)
SERP stands for the full list of results displayed by the search engine responding to a certain keyword, or a particular keyword phrase as well. In fact, the objective of search optimisation is to make you visible right on the first search page.
An unbranded search suggests a situation when a new web user arrives on your page through searching without mentioning your company's name straight away. Hence, an unbranded search is the key element for attracting more users who are still not familiar with your product or service.
0 Shares
1870 Views
0 Comments
Search
Categories
Subscribe to newsletter
Latest articles
All Tags