SEO Expert Analyzes Semalt AutoSEO Projects

Here at Semalt, we want to help to become successful as many website owners as it's possible. One of the easiest ways to increase the number of visitors and click-through rates is AutoSEO. To provide our clients with a better understanding of how beneficial this service is at the exceptionally low price, Semalt creates a new resource with expert opinions on project growth analysis.
Brief Overview of AutoSEO
AutoSEO is an incredibly powerful tool for online promotion. It was built over a brand new technology, which was developed completely from a scratch. A set of software-level solutions helped us quickly create a fast-growing network of long-term partnerships with an astonishing number of website owners. Actually, the same results could have been achieved without any programming at all, but it would take years to get even a half of what we have now. In addition, AutoSEO at a server side implements a content distribution system. This means that website administrators are notified of new relevant resources every time a client orders our service. It is not like every owner gets information about your website. The software chooses only those partner sites, which are subject-related to yours. Powered by the high credibility of Semalt, new websites in the system gain the attention they deserve. In other words, the technology behind the AutoSEO can be described as a highly specialized private social network with a lot of automatization. And this is how we achieve rapid growth of link juice for the customers.
As you can see, the whole service was developed according to Google recommendations but helps to generate backlinks at a pace that exceeds by far the assumptions included in algorithms of this search engine. That's why we have to limit the link juice growth to the levels that are considered organic but are not such in reality.
Though, there is one drawback of the AutoSEO service. The current implementation doesn't have any way to track the actual URLs of the backlinks. The automatic distribution of promoted websites among our partners was set up so that only the total number of links placed on their sites we know. The relevance of the resources is controlled automatically by extremely advanced algorithms.
Analysis of AutoSEO Projects
As you can see, our unique tool provides websites with one of the most important SEO ranking factor - the backlinks. At only $0.99 for the trial month a client can achieve unbelievable results just in 30 days.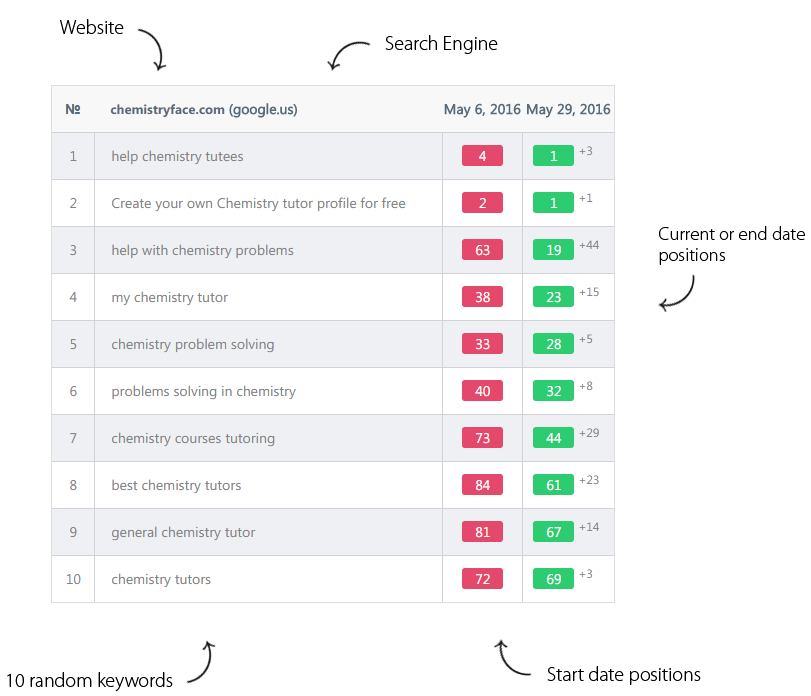 But starting an AutoSEO project will not take care of all search engine optimization problems. It guarantees the growth of organic link juice but badly designed websites lacking original content won't experience the full benefits of this service. Below is one of such examples. The dynamics for the half a year period could have been much more amazing, but an owner of this website didn't follow the set of our recommendations.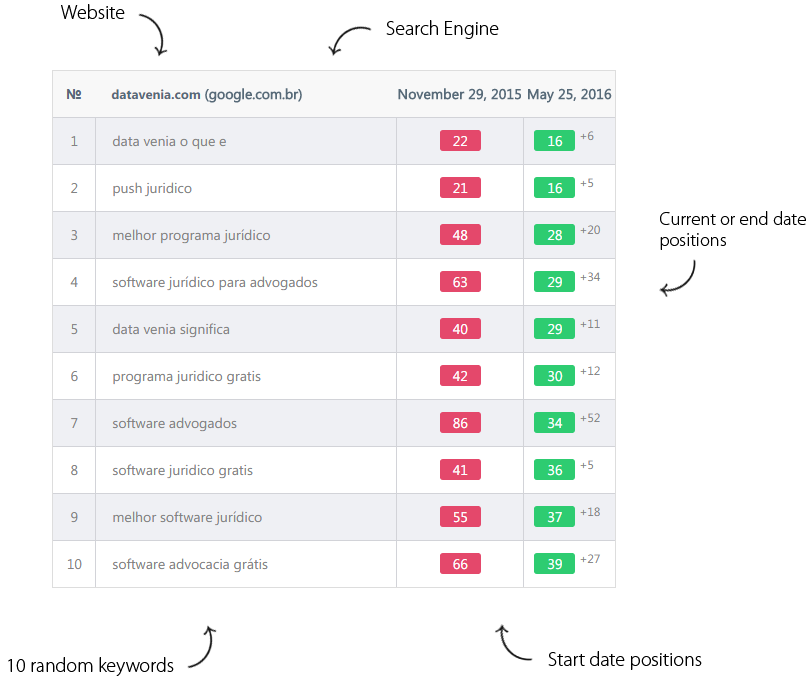 In order to better explain how a site can benefit from our service, we decided to create a knowledge base of expert opinions. A highly experienced SEO specialist covers every aspect of on-going and closed AutoSEO projects. Each case study briefly describes what results were achieved and why did it happen.
To see a difference yourself just compare the picture below with the previous image. Quite an impressive boost of rankings in a very short time, isn't it? That is the power of AutoSEO accompanied by the on-page search engine optimization and high-quality content. And this is not an exception but a rule.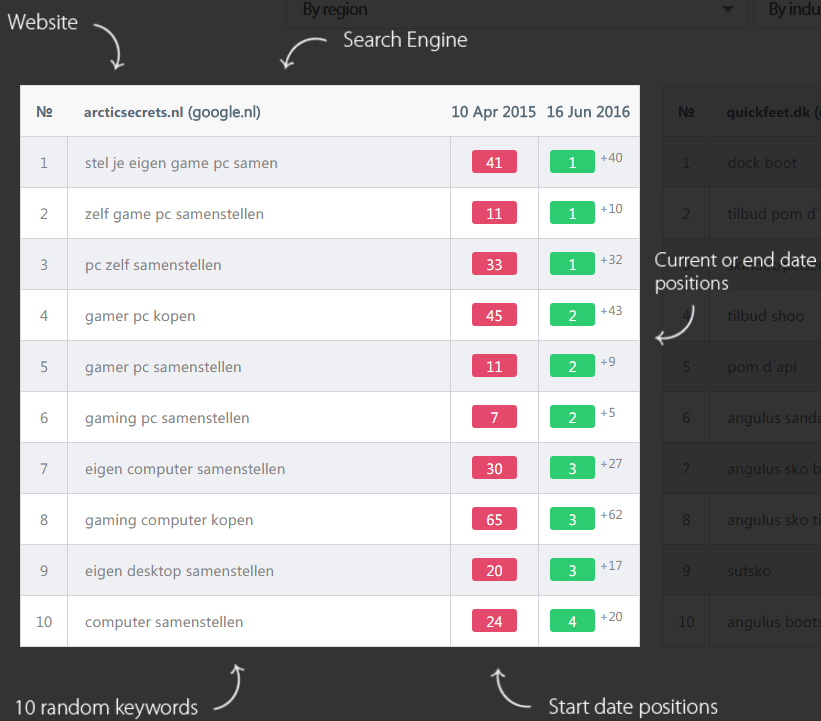 Read expert opinions on AutoSEO projects to learn about other stories of success, which was achieved at only $0.99 for the first month. There are plenty of them! And who knows, maybe someday you will be the one whose success we discuss.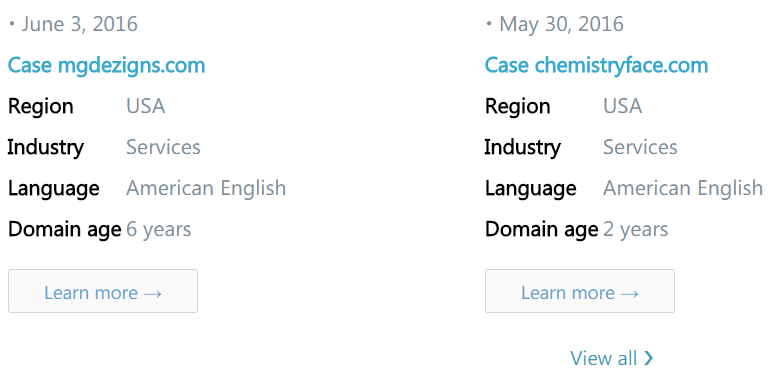 0 Shares
2703 Views
0 Comments
Search
Categories
Subscribe to newsletter
Latest articles
All Tags